James Williams is back in town from his triumphant run at New York's Signature Theater in Athol Fugard's My Children! My Africa!, and he's getting ready to start up the Hennepin County Home School Project yet again.
Starting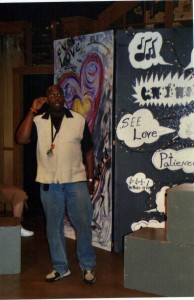 July 16, the artists Jamila Anderson(also a PHT Company Member), Ahanti Young, and Patricia Brown will be working with male and female teens to create an entirely original, raw, and truthful show about subjects that will surprise you.
Performances will be open to the public on August 15 and 16 at 2 pm in our theatre.
Check this space for some amazing updates from the artists as they work with the teens in the process of creating this project.