About the Home School Project
ABOUT THE HOME SCHOOL PROJECT: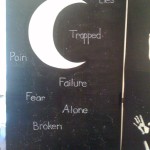 The Hennepin County Home School Theater Workshop is a five-week program that uses playwriting, poetry and theatre to educate and transform the lives of residents at the Hennepin County Home School. The workshop culminates with community performances. Professional artists mentor the young people and guide them through the theatrical process, writing and then performing their original script. The workshop develops creativity, social interaction and discipline and channels the diverse emotional energies of the participants into structured forms of artistic expression. The result is an artistic production of the highest merit. Sharing their work, words and success with the community is the keystone that validates them as participating partners in the community. The invited audiences include, their families, neighborhood youth groups, community arts groups, and workers within the juvenile justice system. Included are probation officers, judges, police and politicians.
What's New
2013 HENNEPIN COUNTY HOMESCHOOL PROJECT
Public performances: August 14 and 15, 2:00 p.m.
Free–just show up.
at Pillsbury House Theatre, 3501 Chicago Avenue South (Directions and parking)
THE BLOG
We've reached the day of the show.
Fear is an amazing motivator.
For 5 weeks I've told them everyday that time was at a premium but it never … Read more…